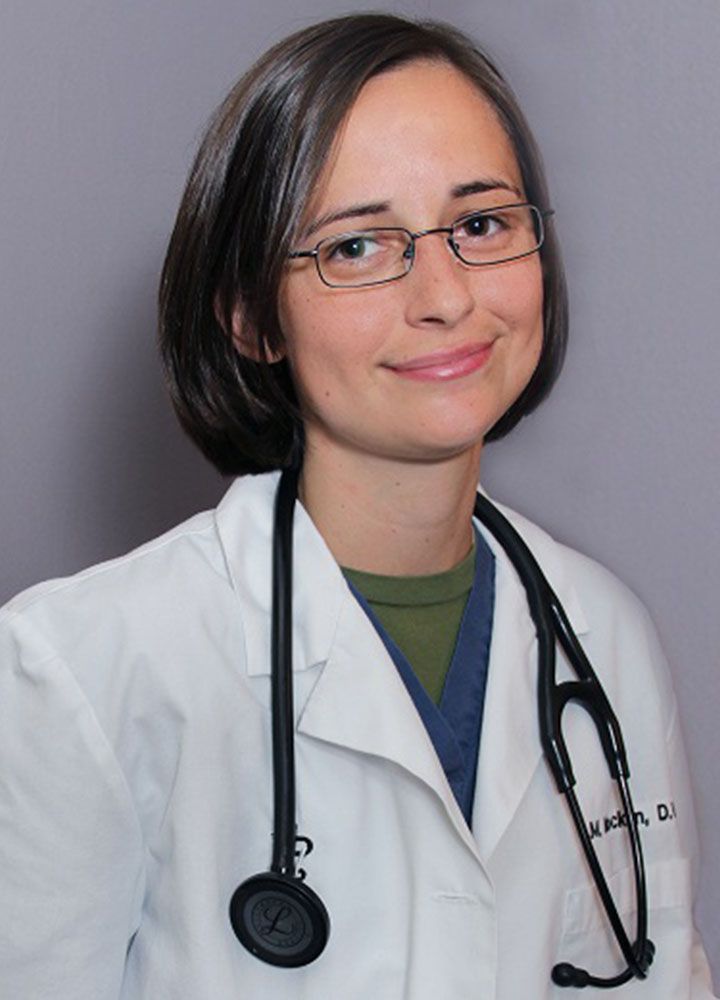 Dr. Christine Mocklin
Dr. Christine Mocklin was born and raised in Lake Charles. Her parents have always encouraged her interests in animals and medicine. She graduated from A.M. Barbe High School in 2000 and then attended LSU in Baton Rouge in the pre-veterinary program. She was accepted into the LSU School of Veterinary Medicine and graduated with her Doctor of Veterinary Medicine degree in 2007. While in vet school, her area of clinical concentration was exotic animal medicine and surgery, and she completed externships at both the Dallas Zoo and the Denver Zoo.

Following her graduation from vet school, Dr. Mocklin moved to the Orlando, Florida area to practice in a busy companion animal hospital. There, she honed her skills in both small and exotic animal medicine. In 2011, she and Dr. Briley decided to form a partnership and open Country Club Veterinary Clinic in her hometown.

Dr. Mocklin's clinical interests include small animal surgery and exotic animal medicine and surgery. Outside of the office, she enjoys movies, video games, all things Disney, cooking, and LSU sports (GEAUX TIGERS!). She has a black lab mix, Remy, and two spoiled cats, Slinky and Colby Jack, who enjoy late-night parties.

Professional Organizations: American Veterinary Medical Association, Louisiana Veterinary Medical Association, Calcasieu Veterinary Medical Association, Association of Sugar Glider Veterinarians.